CENTER FOR LEADERSHIP AND MANAGEMENT:
EXEC9100L - Writing ECQ Statements
LEAD8100L - Systems Thinking
LEAD9200L - Congressional Operations Workshop
COMMUNICATION AND PROFESSIONAL SKILLS:
ADMB8006D - Effective Meetings
WRIT7020D - Report Writing
ADMB8129D - Problem Solving
FEDERAL FINANCIAL MANAGEMENT:
FINC9250D - Non-Defense Working Capital Funds
FEDERAL HUMAN RESOURCES:
EEOP8110D - Roles and Responsibilities of EEO/Diversity Committee
LABR7015D - Employee Performance Discussions
STAF7005D - Preparing for a Reduction in Force
STAF8013D - Using Federal HR Flexibilities
EEOP7001D - Managing Workforce Diversity
EEOP7101D - Federal EEO Counseling
STAF7015D - Planning and Conducting a RIF
LABR7120D - Writing Conduct and Performance Letters
LEADERSHIP AND MANAGEMENT:
SUPV7089A- Managing Employee Trust
PROGRAM & MANAGEMENT ANALYSIS:
PGMT7001D - Data Collection and Analysis
PGMT8000D - Management Analysis: Data Gathering
PGMT7004D - Management Analysis: Planning
PGMT8001D - Management Analysis: Designing and Conducting a Study
PGMT7000D - Management Analysis Overview
Students can only enroll in Contract classes through their agency. The POCs are given a registration code to send to the designated students. They use this information to register through GS systems.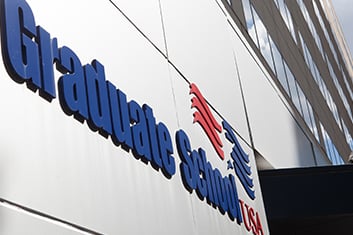 Virtual Instructor-Led and Self-paced Courses.
GSUSA's virtual instructor-led online courses are taught by instructors with real-world government experience; they deliver up-to-date content that you can immediately apply on the job.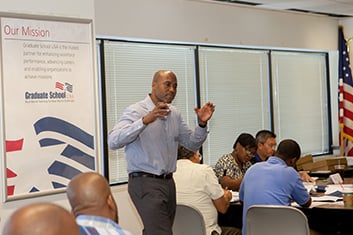 Train At Your Location Form
Graduate School USA can deliver any of our courses or workshops to a location of your choice. This option is perfect for organizations with specific training and development needs.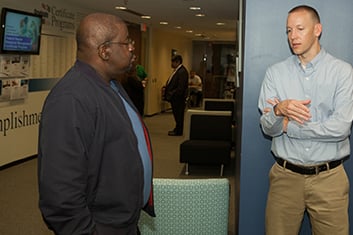 GSA Contracts
Graduate School USA is an approved contract holder to provide training and consulting services under Professional Services Schedule, SIN C874.