OUR COMPANY
Graduate School USA is a leading provider of professional development and training for the federal government and the private sector. Join our team of dedicated staff and instructors who bring their real-world experience to deliver the real-world training that only a trusted partner with nearly a century of experience can provide.
View all open GSUSA opportunities.
OUR BENEFITS AND PERKS

HEALTH CARE 
GSUSA offers coverage for medical, vision, dental and prescriptions. In addition, we offer flexible spending accounts and a variety of insurance options. 

LOCATION AND TRANSPORTATION 
GSUSA's main campus is conveniently located L'Enfant Plaza metro station in Washington, DC. 

PAY AND REWARDS
GSUSA knows that recognition for a job well done goes a long way, so we offer competitive salaries and employee recognition programs. 

PROFESSIONAL DEVELOPMENT & TRAINING
GSUSA offers educational assistance and professional development opportunities that will help foster your career and growth at our organization.

INVESTMENTS AND RETIREMENT
GSUSA helps our employees progress not only professionally but also financially. We offer a 401(k) plan, a pension plan and access to a
credit union.  

FLEXIBLE WORK SCHEDULES AND LEAVE
GSUSA offers flextime, compressed work schedules, telecommuting, paid holidays, sick leave and a variety of other options that give our employees the balance they need to excel at their jobs.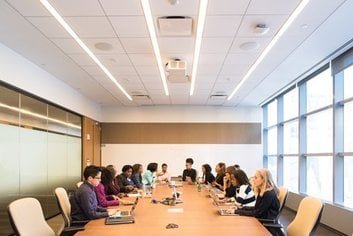 Instructor Opportunities
Agencies and individuals rely on Graduate School USA for professional training and development that supports organizational and career success. And our instructors are a big part of the reason they keep coming back.
Career Opportunities
From the start, we've focused on teaching skills that participants "can take right back to work." Our courses and programs equip you for the requirements and challenges of your job with skills that address real-world needs.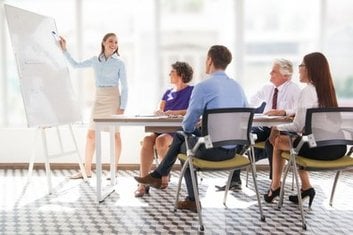 Internship Opportunities
Graduate School USA (GSUSA) is where the government goes for training. For nearly a century, government has relied on GSUSA to deliver the solutions that the federal workforce needs for mission success.